Approved training hospital since 2018
Our amazing Patient Care Assistants and Student Veterinary Nurses are an integral part of our clinical team.  By helping with walking, feeding, medicating, patient restraint and providing much needed TLC within the patient journey, they provide the patients with a fantastic level of care.
As an approved training practice since 2018, we can proudly "grow our own" nurses. Our PCA's & SVN's work closely alongside our qualified nurses during surgeries and diagnostic imaging, picking up anatomy and anaesthesia knowledge to help them on their way to become Registered Veterinary Nurses. In addition to this, lots of their hard work is put into maintaining a safe environment and high levels of infection control .
Quite simply we couldn't manage without them!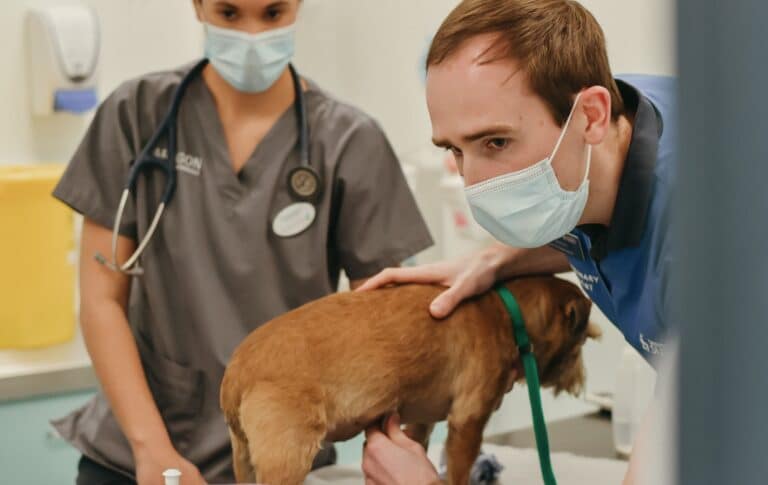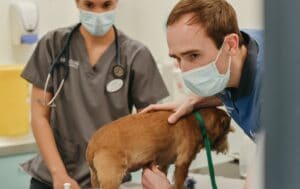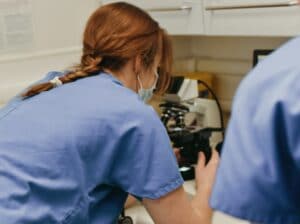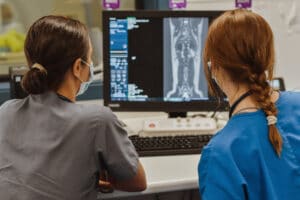 More about our training programme:
These student rotations are organised by their university and form part of their studies.  They are elective rotations; the students get to pick an area of veterinary medicine they are interested in to explore and learn more.
They get to spend time with medicine, neurology, cardiology, orthopaedics and soft tissue surgery depending on their interests.
This is experiential learning, where they get involved with the consult and observe investigations and are able to discuss our approach to cases with the clinicians and nurses.
Extra-mural study (EMS) placements are an essential element of undergraduate veterinary education. Students must complete a minimum of 38 weeks EMS during their course, which should normally consist of 12 weeks pre-clinical and 26 weeks of clinical placements.
"I have learnt a huge amount in my first two weeks at Paragon. It has been fascinating to see how a large hospital runs and some of the advanced techniques and procedures they are able to perform. The clinical team are all very eager to teach us how to work up the more complex cases."
"It's my first time in a referral practice so I was quite nervous to start, but I have loved my time here. The team have been absolutely amazing in getting me involved in case discussions and developing my diagnostic skills like ultrasonography and blood analysis. We also have regular seminar sessions with one of the specialists which have been invaluable."