Leading Soft Tissue Surgery in the North East – Why We Are #ProudToBeParagon
We provide a multidisciplinary approach to all surgical cases, provided by a leading team of dedicated and expert individuals and state of the art facilities.
We are Veterinary Soft Tissue Surgery experts and here to help you every step of the way. We are proud to offer the most experienced and comprehensive Soft Tissue Surgery service in the North East. We accept referrals in all aspects of Soft Tissue Surgery and are also happy to give advice to individuals managing cases in practice.
Animals requiring Soft Tissue Surgery can be challenging to manage and often benefit from advanced facilities, techniques and the input of a multidisciplinary team. We work closely with our colleagues in anaesthesia, emergency and critical care, internal medicine and dermatology to ensure the best outcome for our patients. We also have an excellent team of nurses and interns to provide continuous care in our wards and ICU.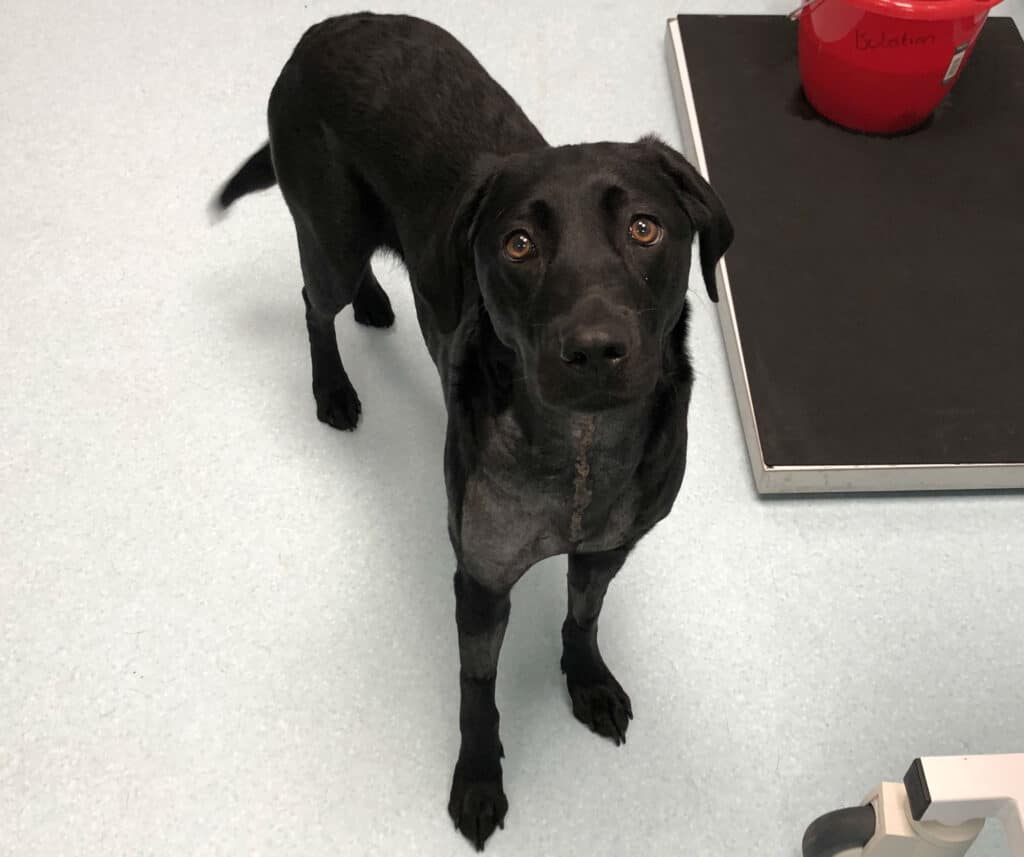 See how we saved the life of a lively Labrador who swallowed a stick: CLICK HERE
We have extensive experience in all aspect of Soft Tissue Surgery but have particular expertise in congenital portosystemic shunts and brachycephalic obstructive airway syndrome (BOAS).
Our excellent facilities and equipment allow us provide gold standard care and offer cutting edge procedures. These include surgical management of intrahepatic congenital portosystemic shunts, minimally invasive laser ablation of ectopic ureters, subcutaneous ureteral bypass (SUB) port placement in cats with ureteric obstruction and laser-assisted turbinectomy for the treatment of BOAS. Critically, our Specialist anaesthetist provides invaluable support for more challenging procedures and ensures that animals have cutting edge analgesia, including nerve blocks.
Our advanced facilities and equipment include:
Two Soft Tissue Surgery theatres
Intensive Care Unit (ICU)
Computed tomography (CT) scanning
Fluoroscopy with digital subtraction
Laparoscopy and thoracoscopy
Rhinoscopy and cystoscopy
Advanced bipolar electrosurgery and harmonic scalpel
Complete range of surgical staplers
Diode laser for treatment of ectopic ureters and laser-assisted turbinectomy in BOAS
Fancy meeting the team? Click here